This is a Sponsored post written by me on behalf of Pompeian. All opinions are 100% mine.
A relationship with food is a journey; that's what I love about it. It is always evolving, you are always expanding your horizons, and even the most experienced cooks can always learn something new.
Oil is a staple in any kitchen. Back when I didn't know any better, I used vegetable oil for every recipe that called for any type of oil; and while there are recipes and especially baked goods that do require vegetable oil, after learning about the many health benefits of olive oil, switching was really a no-brainer. Recently, I was introduced to another oil that just may revolutionize the cooking done in my kitchen.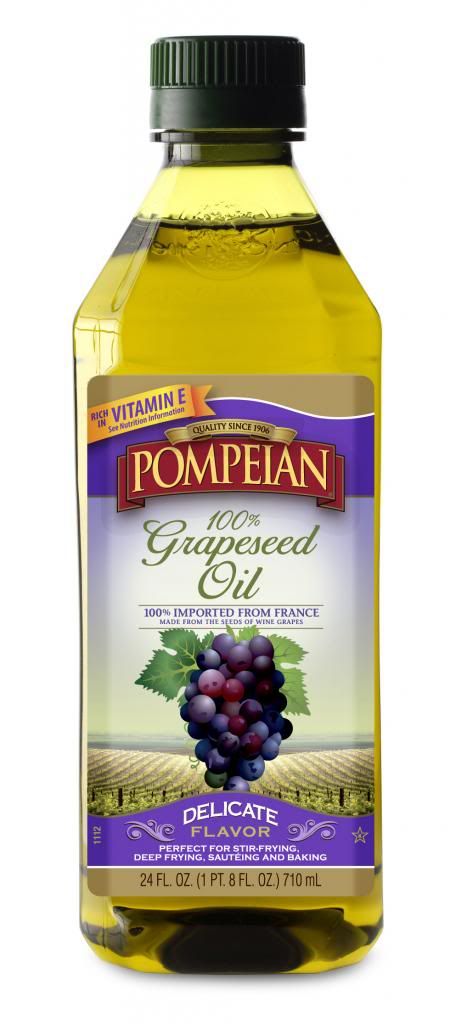 A lesser-known oil that has been a well-kept chef secret for decades, grapeseed oil has similar health benefits to olive oil, but is even more versatile with its light taste and high smoke point.
Pompeian, a leader in olive oil and grapeseed oil, has teamed up with Hungry Girl Lisa Lillien to challenge food bloggers to change up their oil for a chance to win an all-expense paid trip to BlogHer Food '13 in Austin, Texas.
Pompeian's Time to Change Your Oil contest asks bloggers to reimagine favorite recipes that call for butter or vegetable oil and try using Pompeian's Grapeseed Oil or OlivExtra Premium Mediterranean Blend instead. Once you've nailed down the perfect recipe using one of Pompeian's products, share your recipe and an image of your delectable creation on your blog and submit the link to your post as well as your contact info using the Time to Change Your Oil Facebook application.
Hungry Girl Lisa Lillien will select a recipe as the winner, who will be treated to an all-expense paid trip to BlogHer Food '13 in Austin, Texas June 7th and 8th in addition to having their recipe featured with Pompeian throughout the event!
To get your creative, recipe-developing juices flowing, here is a Beef-Stir Fry recipe using Pompeian OlivExtra Premium Mediterranean Blend oil: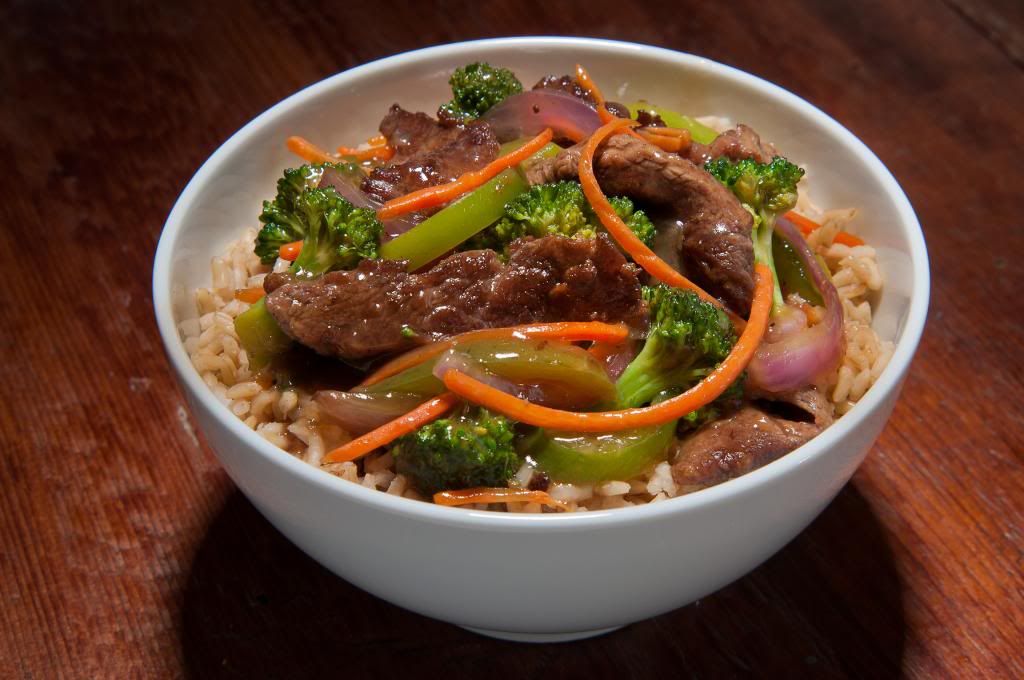 Beef Stir Fry Recipe
Ingredients:
1/2 cup low sodium beef brother
1/3 cup teriyaki sauce
1/4 cup rice vinegar
3 tablespoons Pompeian OlivExtra Premium Mediterranean Blend oil
2 tablespoons sugar
2 tablespoons cornstarch
1 tablespoon Asian dark sesame oil
1 pound flank steak, cut against the grain into 1/4-inch strips
4 cups broccoli florets
1 green pepper, seeded and thinly sliced
1 small red onion, thinly sliced
1 bag (8oz) carrot matchsticks
cooked brown rice
Directions:
In a bowl, whisk broth, teriyaki sauce, rice vinegar, 1 tablespoon of the olive oil, sugar, cornstarch, and sesame oil.
In a large skillet, heat 1 tablespoon of the oil over medium-high heat. Add flank steak and cook for about 3 minutes, stirring occasionally. Remove from pan and set aside. Drain any oil from pan.
Return skillet to medium-high heat; add broccoli and 1/2 cup of water. Cover and cook for 5 minutes, or until tender. Remove cover; cook until water has evaporated. Add remaining 1 tablespoon of olive oil to pan; add peppers and red onion. Cook, stirring occasionally, for 4 minutes or until crisp-tender. Add carrots; cook 1 minute.
Return beef to skillet. Add reserved sauce; cook 2 minutes or until thickened. Serve with brown rice.
Start developing your recipe using Pompeian's and maybe you will be experiencing BlogHer Food '13 this year!
What type of recipe would you replace vegetable oil or butter with using Pompeian's grapeseed oil or OlivExtra Premium Mediterranean Blend oil?